About Us
PT. Surabaya Noor Leather, is one of the major gloves manufacturers in Indonesia. Our commitment to excel in quality. Our success story came from close collaboration with our brand owners, and loyal customers. Our company has been known as professional gloves manufacturer in the country. Our dedicated design team will always try to transform your design ideas into reality. We are your most reliable partner in gloves industry.
We are one of the integrated sporting glove manufacturers in Indonesia utilizing the highest quality leather.
Our company was incorporated in Indonesia in 1987. Since the inception, we have grown from a small scale supplier to a prominent supplier of various sports gloves (both leather and synthetic) to the worldwide market.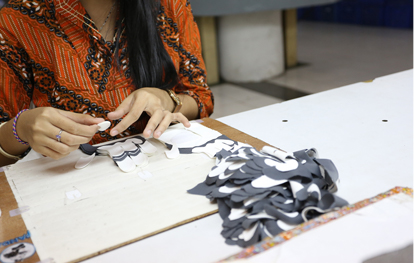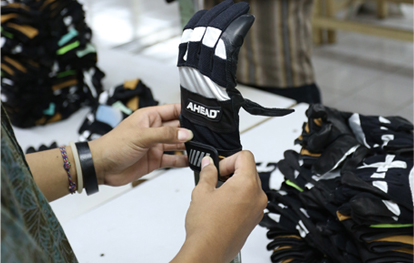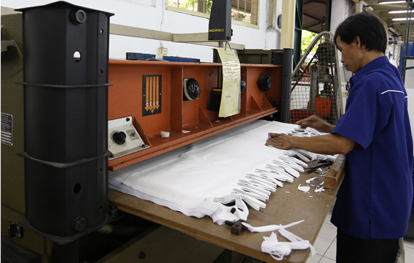 Our team of well experienced professionals are very passionate about gloves and will support customers with all rounded R&D function, starting from early sample development stage, functional analysis, all the way to production. We are committed to continuous innovations from raw materials to designs to production methods as well as continuous quality improvement to achieve better customer satisfaction. To assure customers of our commitment to quality, we have developed and implement a quality system that conforms to the ISO 9001-2008 standard.
Here at PT Surabaya Noor Leather, we strive for quality, efficiency, and reliable service on our products. We welcome your team to perform pre-shipment inspection report before we deliver the goods to you. Not only do we cater to your unique needs and specifications, we also offer timely deliveries on your orders.
Our Commitment
To become a trusted manufacturer and
supplier of quality leather and synthetic
gloves with superior standard and reliability.
Our Vision
To emerge as a trusted manufacturer,
supplier and exporter of gloves and exceed
every requirement placed by our customers.
Our Mission
To provide a variety of glove product choices and excellent services, every time.
To apply the best practices and technology to manufacture best quality products, employing a well trained and motivated workers, bearing in mind our focus on providing a safe workplace, preserving our environment.
Our Core Value
We will apply the following Core Values and Concepts in our Business Operation And Transactions: